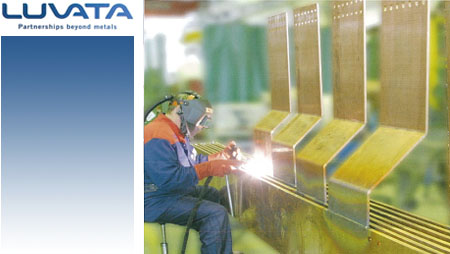 LUVATA
Turn-Key solutions to illuminate the most complex projects.
Luvata is a world leader in metal fabrication, engineering and design. With operations on three continents, you will find our components and our expertise in some of the world's most successful technologies, including photovoltaic energy, MRI scanners, cooling and refrigeration, and even the Large Hadron Collider. In fact, anything that contains copper is likely to have felt Luvata's influence.
We have been working in Metallurgical Applications for nearly four decades. We use our expertise and know-how to provide tailor-made solutions for foundries, smelters, furnace mills and for the electrolysis industry. Every customer is different and we pride ourselves on our innovative approach and versatility in coming up with the right solution, you can rest assured that our first class time after time.
Bus bar systems and tankhouse accessories
Luvata has worked closely with electrolysis facilities worldwide in order to develop a comprehensive range of products which are optimised for equipping new installations and modernizing old ones.
The resultant product range includes:
• Main bus bars
• Intermediate bus bars
• Cell bus bars
• Droppers
• Flexible joints
• Hanger bars
• Short-circuit frames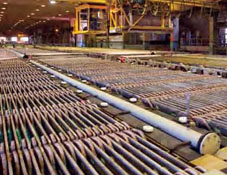 A total solution
We can supply these products off-the¬shelf, ready for immediate installation. Alternatively we can provide an end-to end service where we manage the whole project, from the design, manufacture and production of the entire bus bar system, to the actual installation. This custom-made approach is increasingly popular as we have found that working together, we can find solutions to even the most difficult problems and achieve the desired outcome both economically and technically.
Only the best materials
We use Luvata´s proprietary oxygen-free copper OF-OK™ as it is immune to hydrogen embrittlement and avoids any problems with welding. It is also known for its high malleability and electrical conductivity and it is an excellent material for installations demanding control of high voltages and currents.
Sometimes an alternative to an all-copper solution is required. We produce hanger bars in different shapes and dimensions, and our steel-cored hanger bars offer a combination of high strength and high conductivity with corrosion resistance. Other variations we offer include water-cooled intermediate bus bars which enable transfer of high currents efficiently; and lead coatings which provide corrosion resistance in demanding tank house environments.
Partner Company URL: www.luvata.com